Celebrating and collaborating with Brampton's best
The Brampton Board of Trade has developed a dynamic series of events tailored to the needs of Brampton businesses. Whether it's to recognize the individual and collective success of Brampton businesses or to share best practices in a webinar or workshop, our events are designed to connect Brampton's business community and foster your growth and development.
Continue reading to learn about our events or view our full calendar to find out what's coming up. With ongoing webinars, online meetups, and P2P group sessions, another event is always around the corner.
State of the City
Join us on February 8, 2022 to hear from two important community leaders, the City's Mayor and the Chair of the Brampton Board of Trade.  We will also show appreciation to Peel Region's Finest in awarding the Peel Region Police Service Award.
Learn more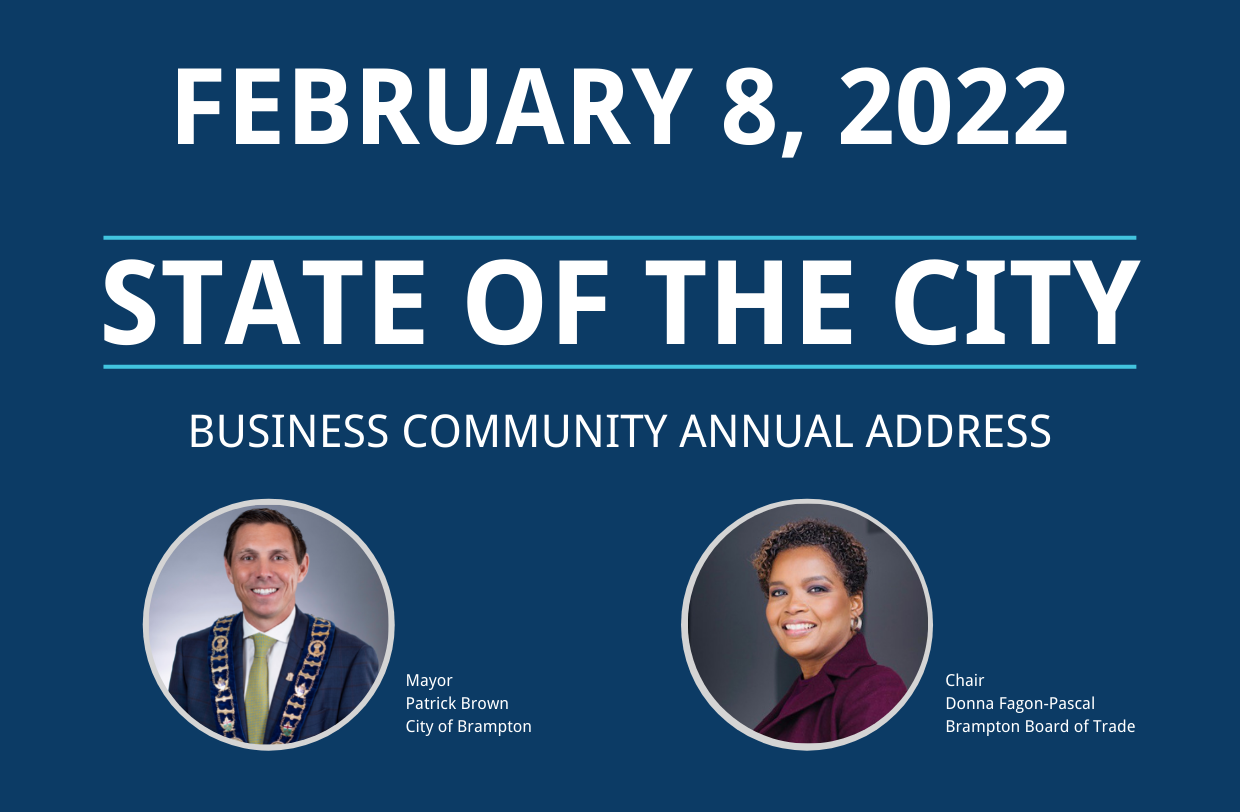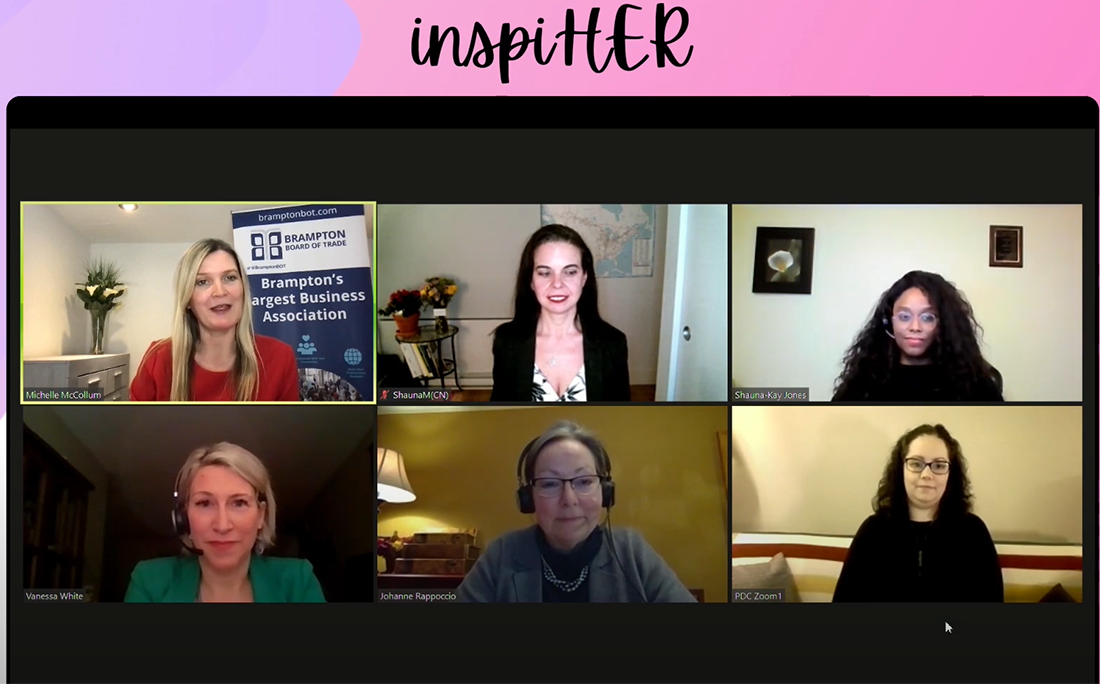 InspiHer
In Brampton, we celebrate International Women's Day by coming together to be inspired and encouraged while hearing the stories of female leaders in our community.
Learn More
February 8, 2022
March 2, 2022
May 5, 2022
Prosperity Roundtable
June 9, 2022
November 17, 2022
Weekly/Bi-weekly
Bi-monthly
January 28, 2022 Steven Del Duca, Leader of the Ontario Liberal Party
February 24th, 2022 – Mike Schreiner, Leader of the Green Party of Ontario
April 22, 2022