Our Mission
Through facilitating strategic relationships, advocating on behalf of businesses, and developing cost savings programs, we fulfill our mission in helping members find solutions to the toughest problems that businesses face every day including overcoming barriers to growth, attracting, and retaining talent, and making the right connections. With over 2,000 voting members, we have access to all the necessary resources to facilitate impactful change that drives economic growth and fosters a strong community in Brampton.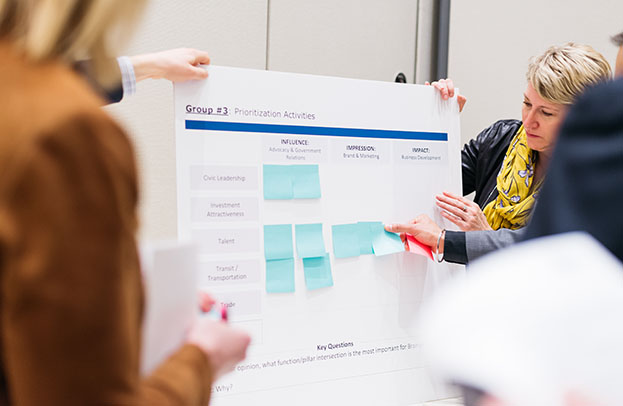 Productivity
Offering services that will help your enterprise grow, while saving you valuable time and money.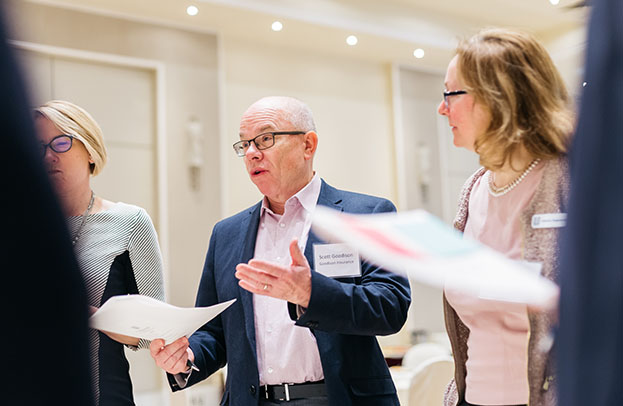 Prosperity
Working together to devise solutions that generate wealth and improve Brampton's quality of life.
Economic Development & Advocacy
The Brampton Board of Trade connects with governments of all levels and advocates for pro-business regulations and policies.  Our work with key stakeholders in the local economy encourages and creates a thriving business-friendly environment.
Learn More
Productivity & Growth
Our team assists in providing businesses with a competitive edge through development opportunities and cost savings programs.
Learn More
Connect Businesses
The Brampton Board of Trade strives to connect businesses on a local, national, and global scale to help them build strategic partnerships.
Learn More
Provide Solutions
Our team collaborates with our members to tackle specific problems and offer solutions when it comes to investment, talent acquisition, building key infrastructure and more.
Become a Member

BBOT has provided valuable counsel on legislation impacting our business, locally and chain-wide.

Thank you BBOT for helping us be at the pulse of business in our community.
– Tina Chiu
Chief Operating Officer
Mandarin Franchise Corporation Inc.
See how we're impacting the community.
Click through our 2021-24 Strategic Plan to see how we're pushing the community forward.
Frequently Asked Questions
What are the office hours of the Board of Trade?
The Board of Trade office is open Monday through Friday from 9:00a.m.- 4:00p.m. and closed weekends. Our office is closed between 12:30-1:30pm for lunch every day.
Where is the Board of Trade located?
The Brampton Board of Trade is located at 36 Queen Street E. , Brampton, ON
Who can attend Board of Trade events?
Anyone who is employed by a member company is eligible to attend Board of Trade events at the discounted member price. Most of our events are also open to the general public for a non-member / future-member rate.
I want to make changes to my directory listing / mailing address / contact information / remove a contact / change existing member profile data. How can I do this?
You can edit your member profile online. Your organization's main contact, that the Board of Trade has on file for your organization, holds the email with a username and password. This is the only person able to access the member update feature.
If you would like to make changes to your organization's information, please contact the Board of Trade at 905-451-1122.
Does the Board of Trade distribute or sell its membership list?
The Brampton Board of Trade does not sell its membership database in electronic format. An online directory is available to the public through our website. Some members prefer to be listed and others do not. A printed member directory, with contact information for member companies is also published in May/June of each year.
I want to make changes to / join the Group Health Plan. How can I do this?
The Group Health plan is administered through Board of Trades of Commerce Group Insurance. Please contact them at 800-665-3365 for information and to make changes to your policy. Please note that only Board of Trade member companies are eligible to join the Group Health plan.
I need a Certificate of Origin. Where can I get this?
The Brampton Board of Trade is authorized to provide Brampton and area firms with the certificate of origin often required to export goods to a foreign country. For requirements and pricing please visit our Document Services page.
Open Door Discussions
Join our free virtual meeting to have open discussions with other local business owners and professionals. You'll connect with like-minded leaders to learn about the resources available to you, uncover opportunities, share challenges, and work towards solutions together.
Register Now