Brampton's Largest Business Association
As the leading business association in Brampton, representing the largest network of Brampton business owners and representatives, the Brampton Board of Trade is a diverse and inclusive organization. Our members are diverse in culture, race, gender, political ideology. Their businesses are all unique in size, sector, ownership model and more. 80% of Brampton's top employers are members of the Board of Trade, including some of Canada's top brands like Rogers, CN, TD, Velcro and more.​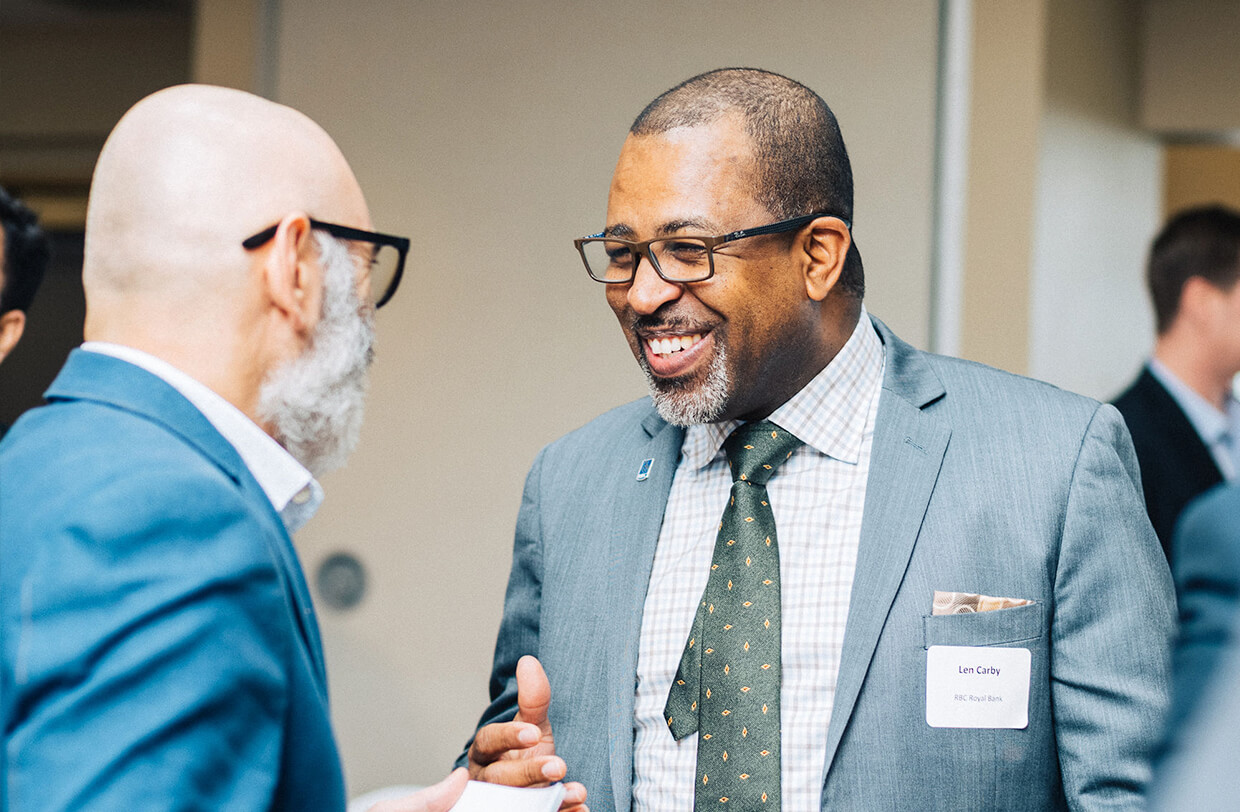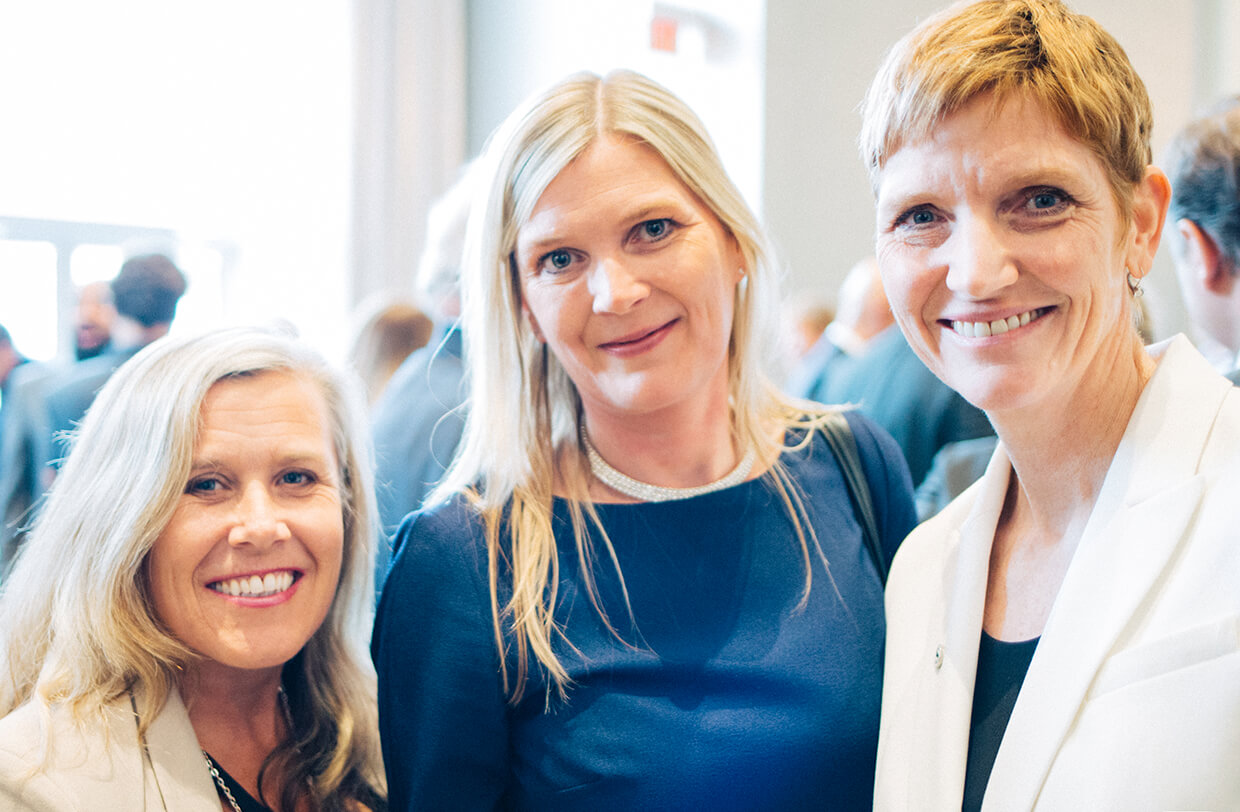 Celebrating over 135 years of service
BBOT is committed to dedicating time and energy to its municipal, regional, provincial, and federal advocacy efforts. Along with connecting businesses to each other, we also connect business representatives with government officials – to work towards changes that support the needs of our city. More than 3400 registrants attend over 50 events, workshops and meetings held by the Brampton Board of Trade every year. As well, volunteer business representatives meet monthly and donate thousands of hours to create insightful policies and recommendations to stimulate our economy.
View Services

BBOT keeps businesses informed about the issues that matter, helps us navigate through economic changes, and advocates on our behalf for a strong economic environment.

Thank you to BBOT for building the connections that help Brampton businesses thrive.
–Donna Fagon-Pascal
Vice-President, HR and Communications, Dynacare
Celebrating over 135 years
Present
The Brampton Board of Trade was selected to host the Ontario Chamber of Commerce's 2022 AGM & Convention. This event represents one of the most significant opportunities for business leaders from across the province to network with peers, debate Ontario business policy issues, and shape our future advocacy agenda.
April
2022
The Brampton Board of Trade held the 4th Annual Canada's Innovation Corridor Summit, exploring key issues associated with the theme of Disruption.
September
2021
Advocated for Two-Way, All-Day GO train service which led to our CEO's appointment to the Minister of Transportation's Business Advisory Council on Transit in the Innovation Corridor.
2020
Collaborated with Mayor's Task Force on Economic Recovery to provide essential business guidance through global pandemic.
2020
Our CEO was named to Governing Council, World Chambers Federation of the International Chamber of Commerce.
2019
Hosted Chamber Executives of Ontario Conference.
2019
Re-accredited with the standard of excellence by the national accreditation council (with distinction). 
2019
Successfully advocated for reducing city property tax increases (frozen 2018-2020).
2018
Established Top 40 Under 40 initiative to showcase Brampton's talented workforce.
2017
Joined World Trade Centre – Toronto's first mission to the United Arab Emirates.
2017
Became a founding member of Canada's Innovation Corridor Business Council.
2016
Recognized as #1 business association and networking organization in Brampton.
2016
Became a founding member of Canadian Global Cities Council, a coalition of business communities in Canada's nine largest markets.
2015
Launched the Prosperity Roundtable and agenda to boost key economic drivers.
2015
International trade advocacy and market development are supported by the mission to Turkey.
2014
Launched the "Save Our Hospital" campaign and continued healthcare advocacy for Peel Memorial.
2004
Successfully advocated for the extension of Highway 410 through Brampton.
2004
Assisted with the recruitment of Chrysler, Brampton's largest employer at the time.
2000
Welcomed Maria Britto as our first female president.
1997
Won Ontario Chamber of Commerce award for communications.
1997
Revived the Santa Claus Parade as a nationally acclaimed night parade.
1985
Operated the motor vehicle licensing bureau from 1974-2015.
1974
The Regional Government was formed and re-incorporated as The Brampton Board of Trade.
1974
Organized the city's first festival of flowers.
1963
Sent representative to Hungary as part of Brampton's refugee aid committee.
1956
Shared equal representation with City Councillors on Brampton's first Industrial Commission.
1956
Officially incorporated as Brampton Chamber of Commerce.
1950
Assisted in securing a buyer for the town foundry.
1897
Past
See how we're impacting the community.
Click through our 2021-24 Strategic Plan to see how we're pushing the community forward.