Tune in to learn from Brampton's best
The Expert Series helps you navigate through these challenging times. By bringing experts to you and asking the questions that are top of mind right now, the Brampton Board of Trade and members are providing timely, efficient, and realistic solutions.
ICYMI: View Last Session:
Expert Series: Making the Canadian Digital Adoption Program Work For Your Business
Jelly Digital Marketing & PR is one of Canada's Digital Advisors and proudly shared their expertise to help Canadian businesses access funding from The Canada Digital Adoption Program (CDAP).
CDAP expert, Darian Kovacs, was interviewed by our CEO, Todd Letts and shared how you can take advantage of CDAP for your business. This $4 billion initiative was introduced in 2021 by the Government of Canada to help small- to medium-sized businesses get online, increase their e-commerce presence, and digitalize business operations and is still available for you to use.
Digital Story Telling
Digital storytelling is a powerful tool that small businesses can use to connect with their audience and achieve marketing success. Explore the basics of storytelling with Entrepreneur, Customer Experience Expert and Motivational Storyteller, Daniel Lewis.
Positions for Growth in Uncertain Times
Tuesday September 27th, 12pm
Experts from Generation PMCA speak about how investor outlooks have changed amidst uncertain economic conditions and how Generation PMCA is positioning its investments for Canadian investors so they can still grow while protecting the downside.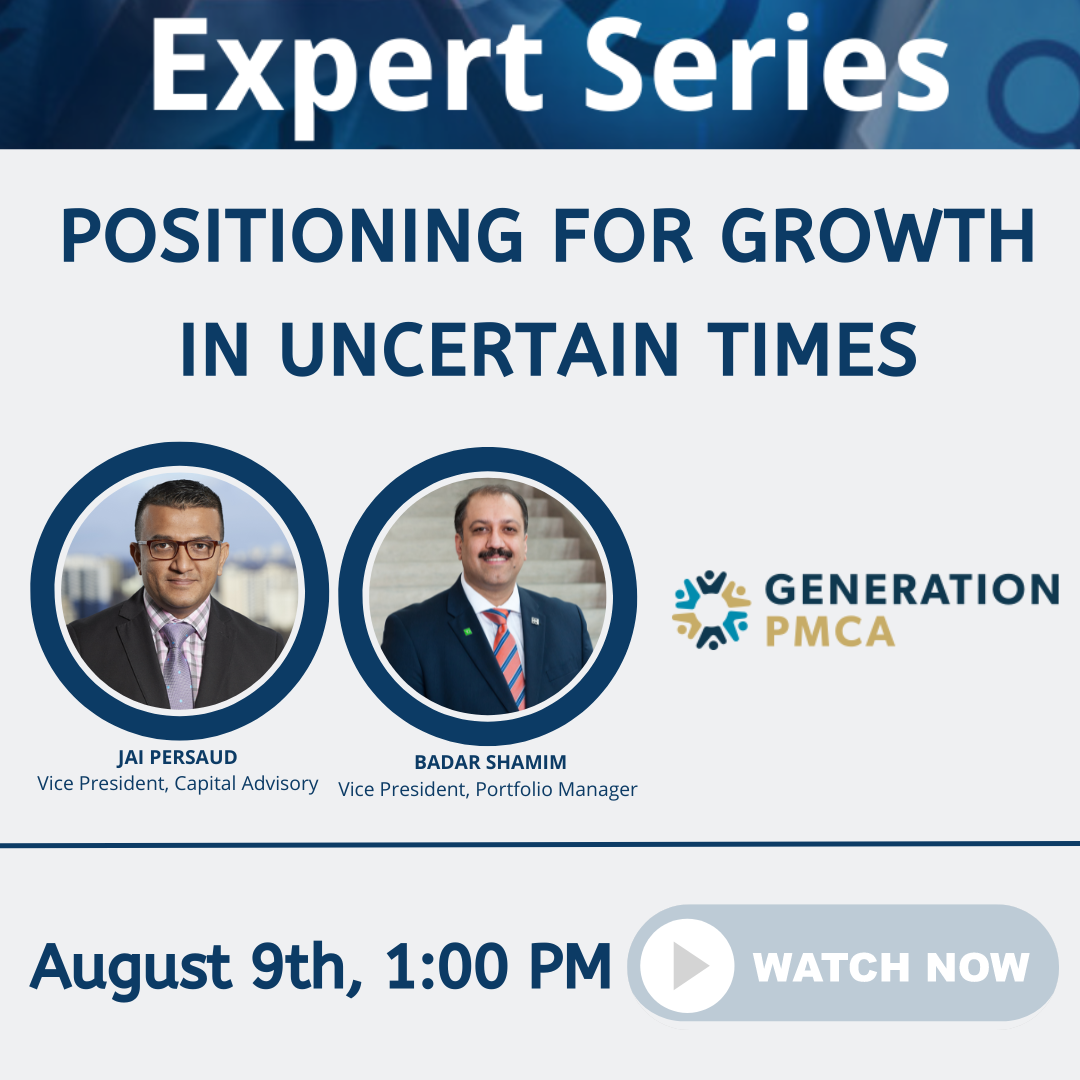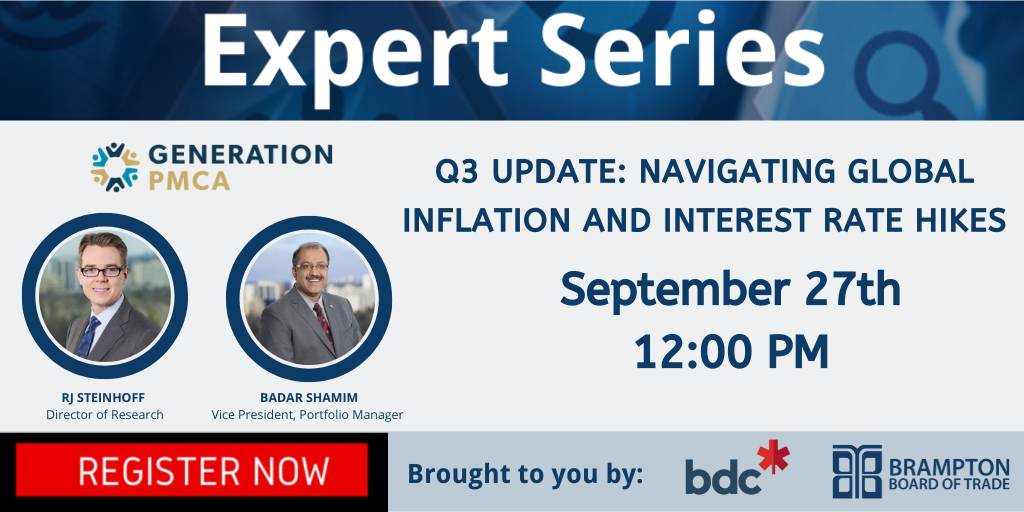 Q3 Update: Navigating Global Inflation and Interest Rate Hikes with Generation PMCA
Tuesday September 27th, 12pm
with Robert Kunihiro
The CFO Centre is the number one provider of part time CFO services in Canada and globally. This fast growing business model allows small to medium sized businesses to benefit from the knowledge and experience of top flight, large company CFO's at a price they can afford. In addition, they can benefit from the network of 80 CFO's across Canada with a variety of specialties by both function and industry.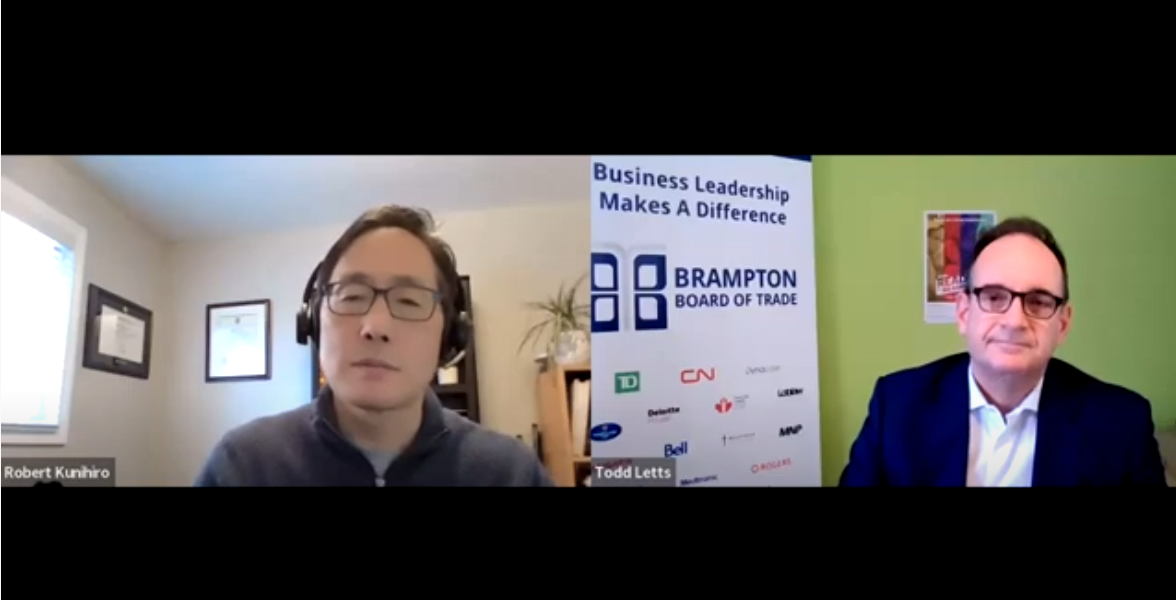 Catch up on what you've missed
Click below to browse our Expert Webinar Series archive.
Thank you to Expert Series sponsor: