InspiHER
The Brampton Board of Trade has created a truly special event called InspiHER to celebrate International Women's Day.  This day and event is a global celebration of the social, economic, cultural and political achievements of women.  InspiHER also marks a call to action for accelerating gender parity.  In Brampton, we celebrate International Women's Day by coming together to be inspired and encouraged while hearing the stories of female leaders in our community.
Save the Date: March 6, 2024
ICYMI: InspiHER 2023
Brampton's Business Women Came Together for InspiHER 2023 on March 1, 2023
A key component of the 2023 InspiHER event was hearing from Keynote Speaker, Julie Cole, Co-Founder and Senior Director of Mabel's Labels.
She is a recovered lawyer, mom of six and co-founder of Mabel's Labels. She is an award-winning entrepreneur, best-selling author, and sought after speaker and emcee. Julie is no stranger to the media, having appeared on NBC's The Today Show, HLN's Raising America, Breakfast Television, The Marilyn Denis Show, CP24, among many others. Her articles have appeared in The Huffington Post, Today's Parent, The Globe and Mail, Profit Magazine, Working Mother Magazine, and numerous websites.
When she's not juggling her busy family and professional life, Julie is an engaged community member serving on boards and volunteering. She is passionate about women's issues, mentoring young entrepreneurs, and social justice.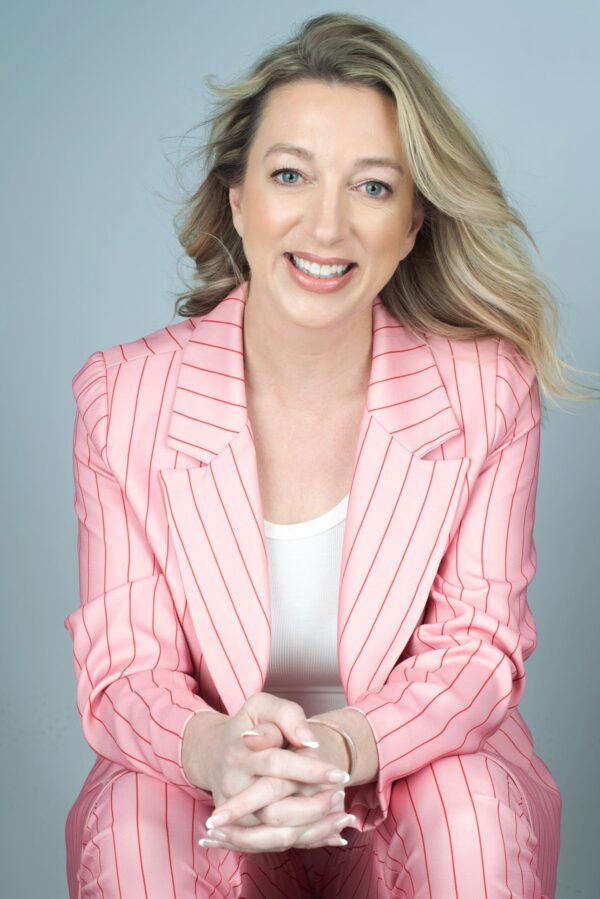 Naseem Somani Memorial Award for Leadership Excellence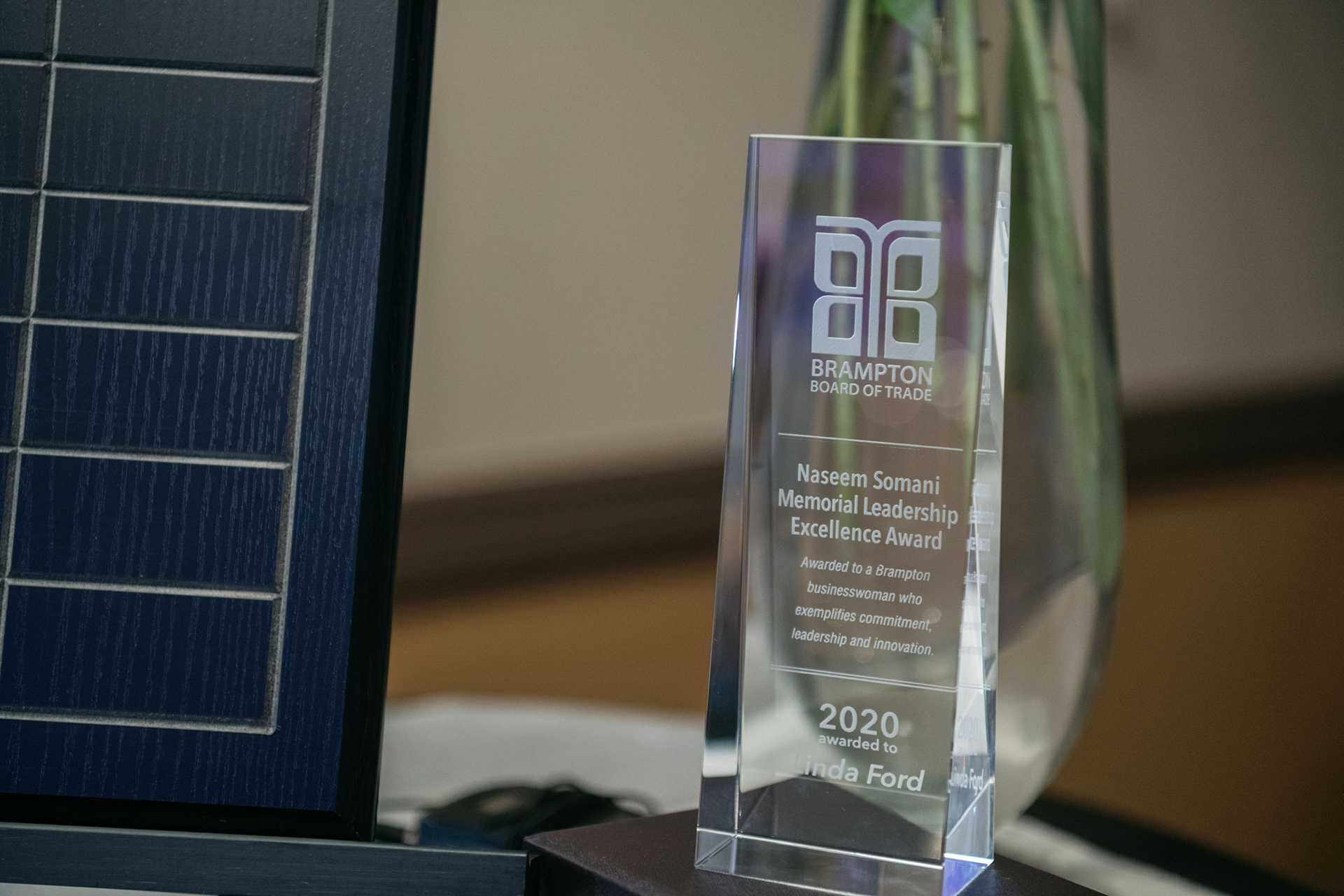 In 2019, we lost an important member of our business community. A giant in corporate Canada. Naseem Somani, former CEO of Dynacare was an outstanding business leader who was known for both her competitive and collaborative spirit. In growing her business, she demonstrated that by working with other businesses, we can grow our community, our province, our nation and beyond.
In recognition of her outstanding leadership, The Brampton Board of Trade has established a special excellence award in Naseem Somani's honour: The Naseem Somani Memorial Award for Leadership Excellence.
The award recognizes Naseem's profound impact on the lives of many, particularly women business leaders.
The Naseem Somani Memorial Award for Leadership Excellence is designed to recognize, inspire, develop and encourage women's personal and professional leadership. It is exactly these traits, among many other virtues, that Naseem Somani was known for and for which she has left a lasting legacy. Beginning in 2020, the award will be presented to a deserving woman that demonstrates leadership, innovation, service and overall contribution to women.
Register
The Brampton Board of Trade is pleased to announce Angela Carter, Executive Director, Roots Community Services, as the 2023 recipient of the Naseem Somani Memorial Leadership Excellence Award.
Angela Carter is currently the executive director of the Roots Community Services Inc. (RootsCS), a charitable multi-service organization that provides culturally-relevant programs and services to inspire, empower and motivate individuals, primarily from the Black, African and Caribbean communities, to make positive changes in their lives and within their communities.
In this capacity, she actively advocates for the advancement of Black and other racialized communities and works tirelessly to break down systemic racism and other barriers that continue to negatively impact members of these communities. She currently co-chairs the Anti-Black Racism & Systemic Discrimination collective in the Region of Peel and the Black Health Task Force of Peel as well as represents RootsCS on a number of committees in Peel, Halton Region and Toronto that are seeking equity and equality for all groups.
A social and behaviour change communications advocate, Angela has a deep interest in how various cultures developed and evolved as well as the participation of communities in shaping policies that impact their well-being. She is passionate about reducing poverty and helping people attain a quality of life that brings joy and prosperity to them and their community. This passion has taken her to more than 20 countries, including India where she volunteered at a school in Punjab and conducted training sessions with the management board at a hospital in that state.
Angela has a strong corporate background working in the financial sector as well as in leadership positions in journalism and as general manager of the Cricket Legends of Barbados. These experiences, coupled with many years of voluntary service in the Greater Toronto Area and Barbados, have given her valuable insight into balancing the business needs as well as the human side of the social service sector.
Angela also volunteers with CESO through which she has worked with First Nations communities in Northern Ontario and Yellowknife, Northwest Territories. She is a board director of FOCUS Accreditation, the Ontario Nonprofit Network and the board chair of Central Park Baptist Church. In previous years she held positions such as board chair of Telecare Distress Centre Brampton (now part of the Distress Centres of Greater Toronto) and was actively involved in the United Way of Peel Region, International Association of Business Communicators (IABC), the Association of Professional Fundraisers (AFP), the Brampton Board of Trade, Correctional Services Canada, and the Rotary Club of Barbados. She has received many awards over the years for her voluntary and professional work.
An avid lifelong learner, Angela has taken and continues to pursue courses in various disciplines. She obtained a Bachelor of Arts degree in Liberal Studies, from York University, Ontario, and a Master of Professional Communication degree, with specialization in Intercultural and International Communication, from the Royal Roads University in British Columbia.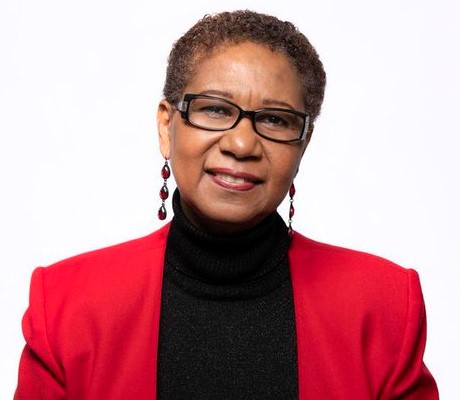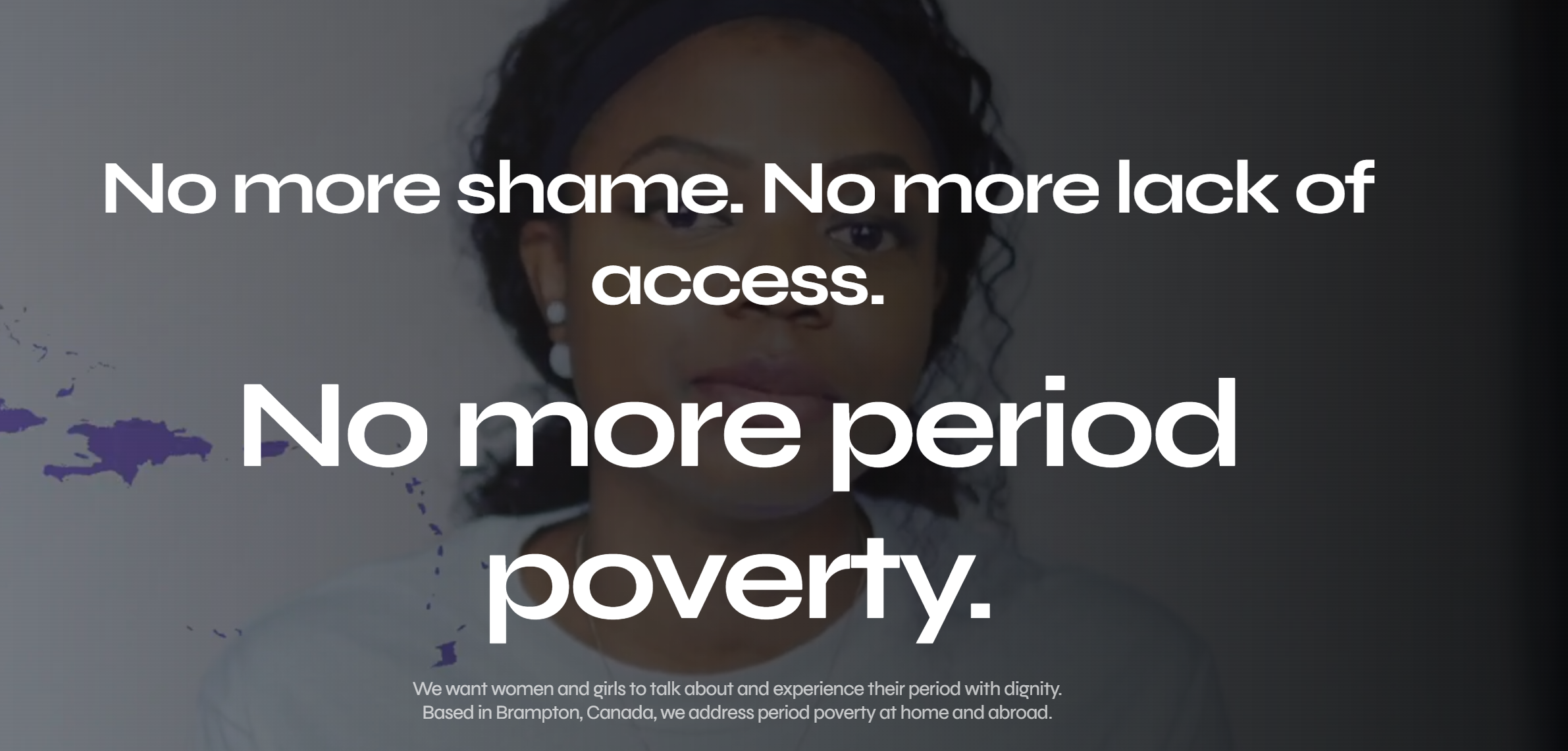 HAGO is an anti-poverty organization based in Brampton Ontario, that aims to eliminate period poverty in Canada and developing countries. They have distributed hundreds of thousands of menstrual products since we incorporated in 2018, under the Canada Not-for-profit act. Our efforts so far have served individuals and centres across Canada, the Caribbean and a few African counties.
HAGO:
1. Provides free access to reusable & disposable period products
2. Provides workshops to educate all ages about menstruation, uterine health and anatomy.
3. Empowers women & girls with year-round anti-stigma campaigns to build self-esteem, and eliminate period stigma.