InspiHER
The Brampton Board of Trade has created a truly special event called InspiHER to celebrate International Women's Day.  This day and event is a global celebration of the social, economic, cultural and political achievements of women.  InspiHER also marks a call to action for accelerating gender parity.  In Brampton, we celebrate International Women's Day by coming together to be inspired and encouraged while hearing the stories of female leaders in our community.
SAVE THE DATE: InspiHER 2023: March 8, 7-9pm
InspiHER 2022: March 2, 7-9pm
On March 2nd, we had an evening celebrating and being inspired by women in our business community. We heard from our Chair Donna Fagon-Pascal and awarded the Naseem Somani Memorial Leadership Excellence Award to Dr. Janet Morrison, President & Vice-Chancellor at Sheridan College.
The Keynote Speaker for the evening, The Honourable Kamal Khera, Minister for Seniors, shared her experiences on how she has been able to #breakthebias.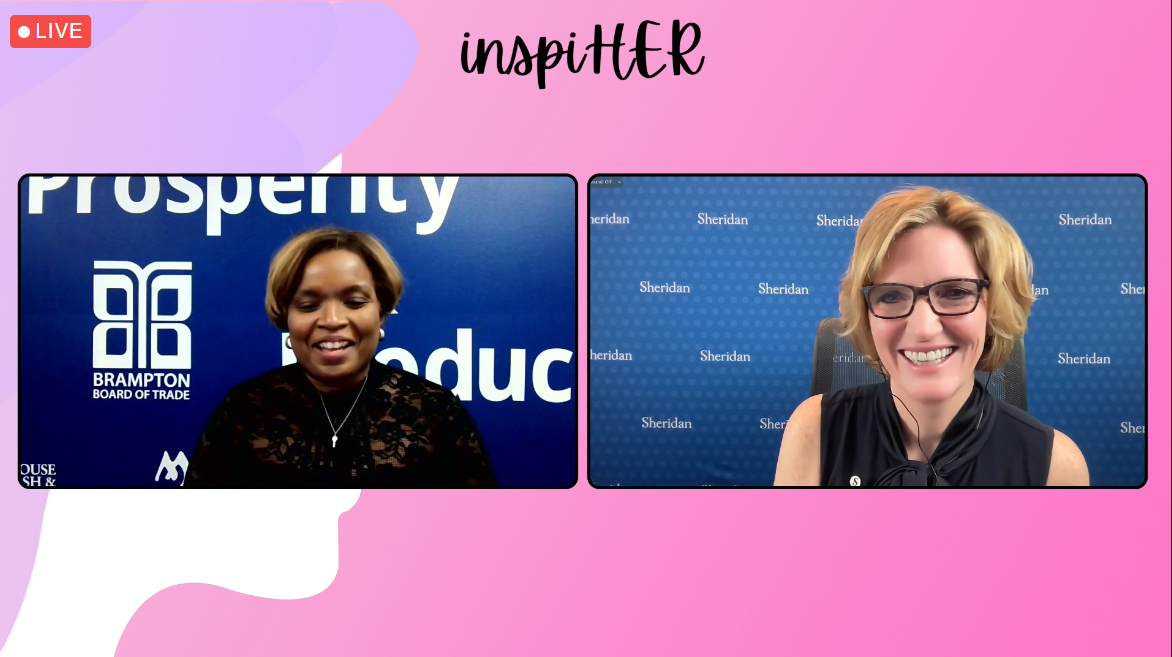 Thank you to our sponsors:
Naseem Somani Memorial Award for Leadership Excellence
In 2019, we lost an important member of our business community. A giant in corporate Canada. Naseem Somani, former CEO of Dynacare was an outstanding business leader who was known for both her competitive and collaborative spirit. In growing her business, she demonstrated that by working with other businesses, we can grow our community, our province, our nation and beyond.
In recognition of her outstanding leadership, The Brampton Board of Trade has established a special excellence award in Naseem Somani's honour: The Naseem Somani Memorial Award for Leadership Excellence.
The award recognizes Naseem's profound impact on the lives of many, particularly women business leaders.
The Naseem Somani Memorial Award for Leadership Excellence is designed to recognize, inspire, develop and encourage women's personal and professional leadership. It is exactly these traits, among many other virtues, that Naseem Somani was known for and for which she has left a lasting legacy. Beginning in 2020, the award will be presented to a deserving woman that demonstrates leadership, innovation, service and overall contribution to women.