The Business Insight Series is designed for the smart, savvy business person who is looking to learn, engage and grow. Topics will cover a wide range of issues, skills and more. Don't forget that as a member, anyone in your organization is welcome to attend.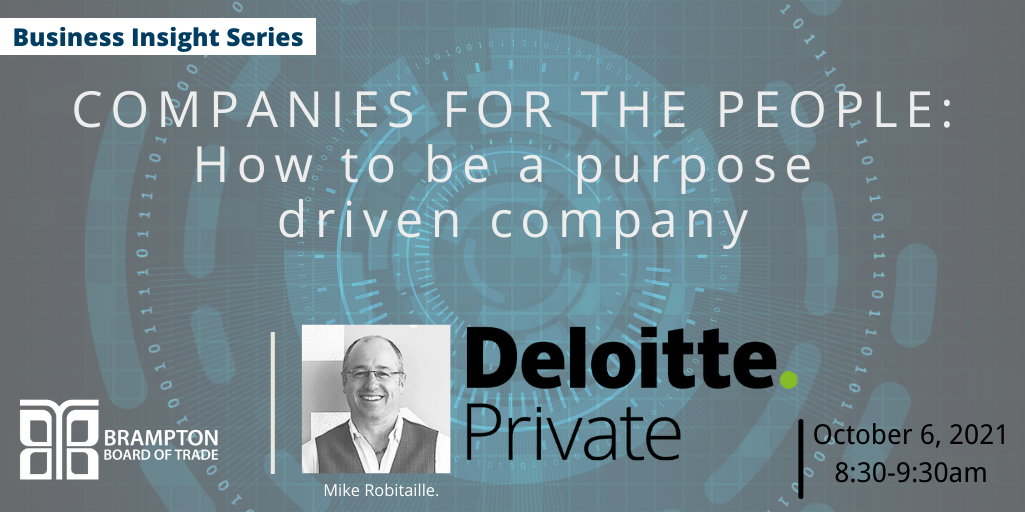 Companies for the People
October 6th, 2021
Mike Robitaille, Partner in Risk Advisory at Deloitte. Mike speaks to the importance of being a purpose-driven organization and the new expectations for business leaders. He wants employers to cheer for their company to win!
Cyber Security
October 8th, 2020
We meet with BSC Solutions Owner & President, Bill Boisvenue and discuss how to protect your business from Cyber Security threats.

Coming Up For Air: Practical Strategies for Financial Breathing Room
July 21, 2020
With Stephen Stashin, Certified Financial Planner Professional, and special guest Stephanie Holmes Winton, Certified Cash Flow Specialist